TTLOCK Quick instructions
  TT lock is intergent lock app, which can use for unlock and management lock. Including send the key, send the password, manage the fingerprint, manage the IC card, view the unlock record, receive the lock reminder, and so on. You can register by your mobile phone number or email address, there are multiple languages.
  After you register your account, click on the top left menu in the main interface, function "Add Lock,Gateway,Messages,Customer Service,Settings"
  1.Add Lock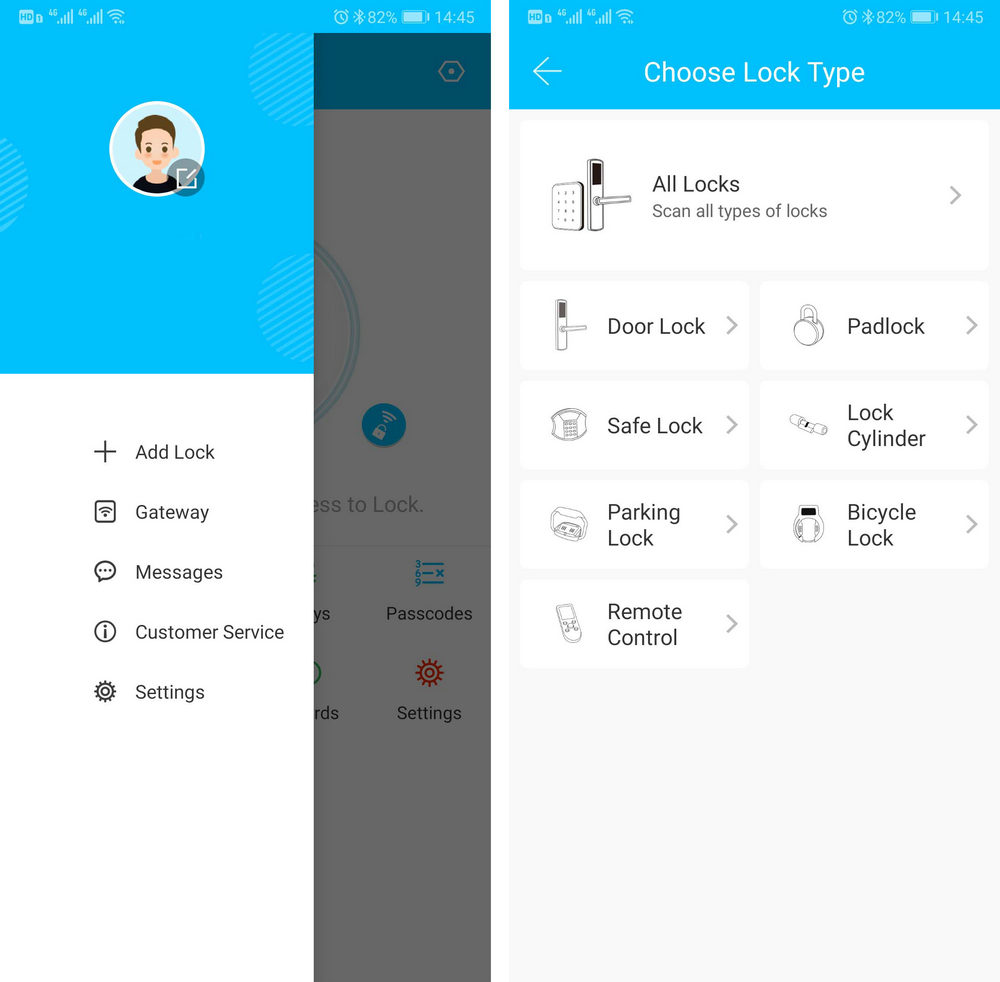 All Locks:Scan all types of locks
  Classified search:Door Lock,Padlock,Safe Lock,Lock Cylinder,Parking Lock,Bicycle Lock,Remote Contorl
  When you add lock, you need to light the lock firstly (you can touch the keypad or the fingerprint reader by hand), and then add it after searching.
  2. Lock main interface menu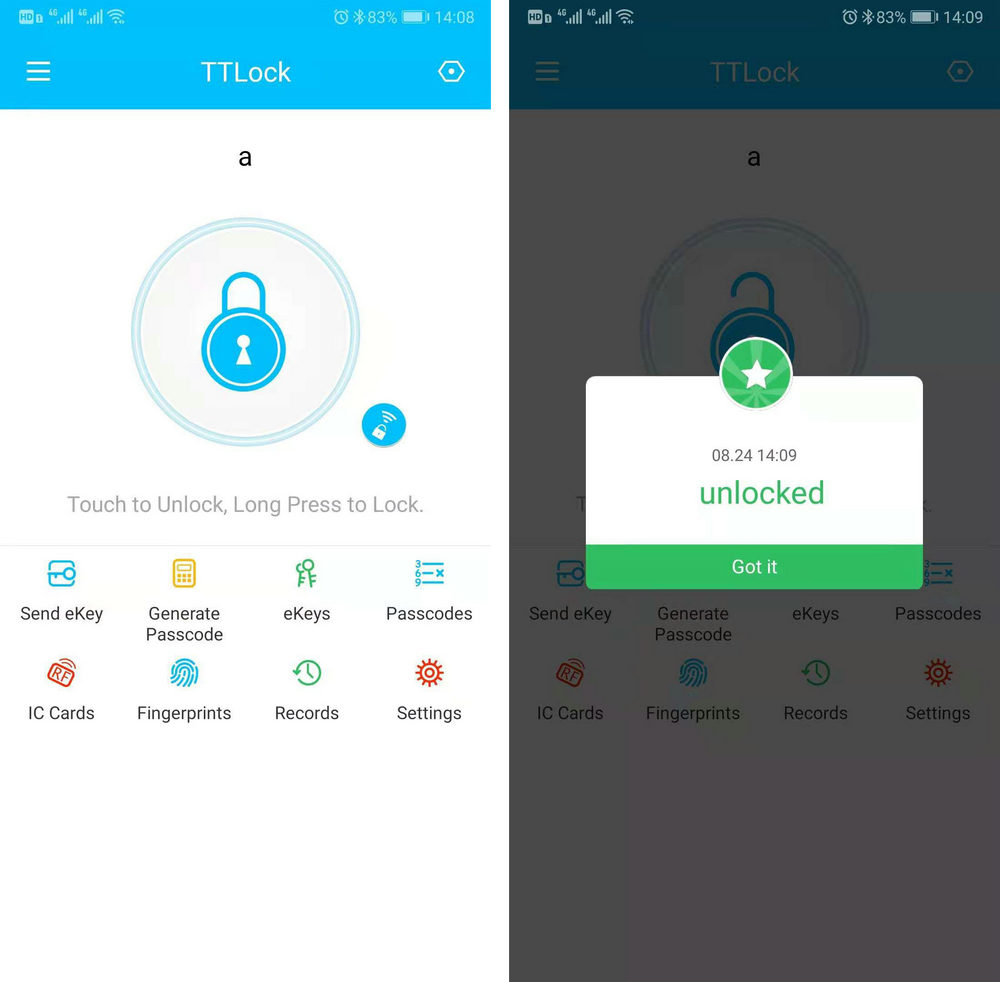 Including: Mobile unlock, Send ekey,Generate Passcode,ekeys,Passcodes,IC Cards,Fingerprints,Records,Settings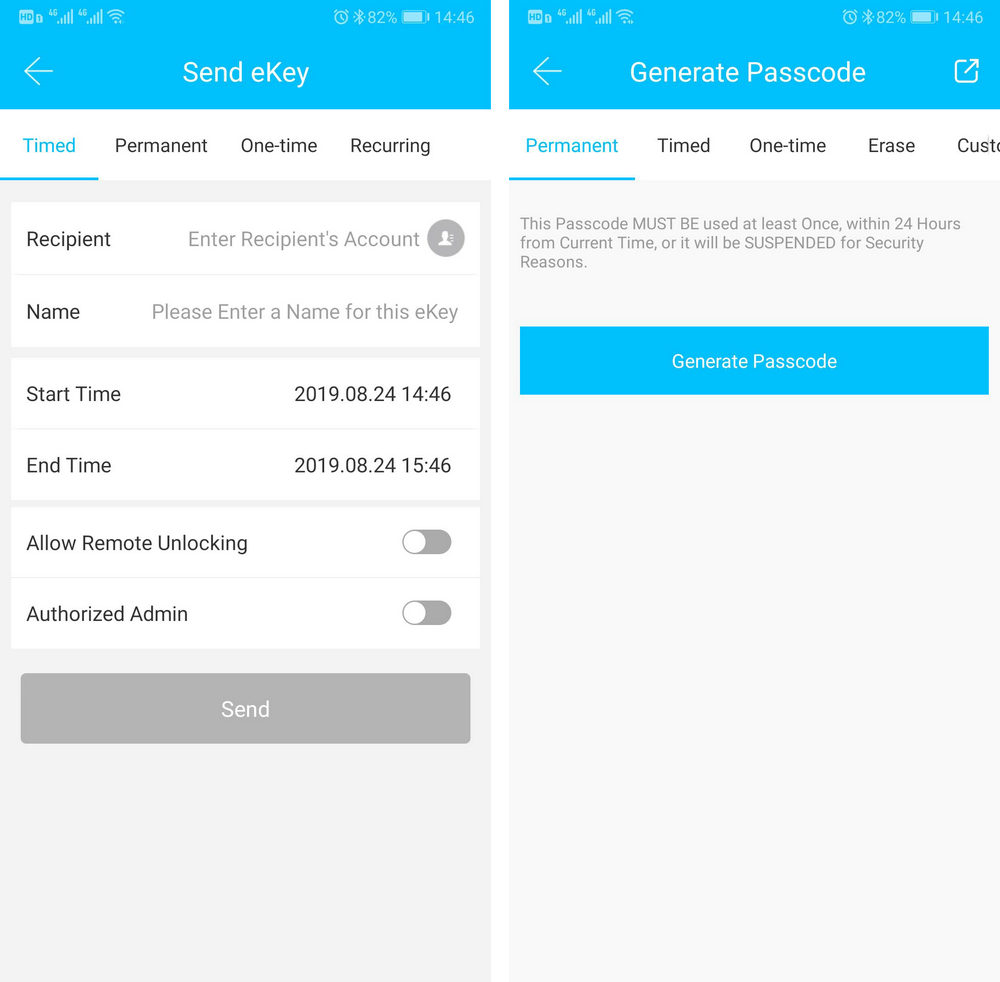 2.1 Send ekey: Timed,Permanent,One-time,REecurring
  2.2 Generate Passcode: Permanent,Timed,One-time,Erase,Custom option
  2.3 ekeys: Clear ekeys,Reset ekeys,Send ekey ( click upper right corner)
  2.4 Passcodes: Reset Passcode,Generate passcode,Upload passcodes ( click upper right corner)
  2.5 IC Cards: Clear IC Cards,Add IC Cards,Upload IC Cards ( click upper right corner)
  2.6 Fingerprints: Clear Fingerprints,Add Fingerprint,Upload Fingerprints ( click upper right corner)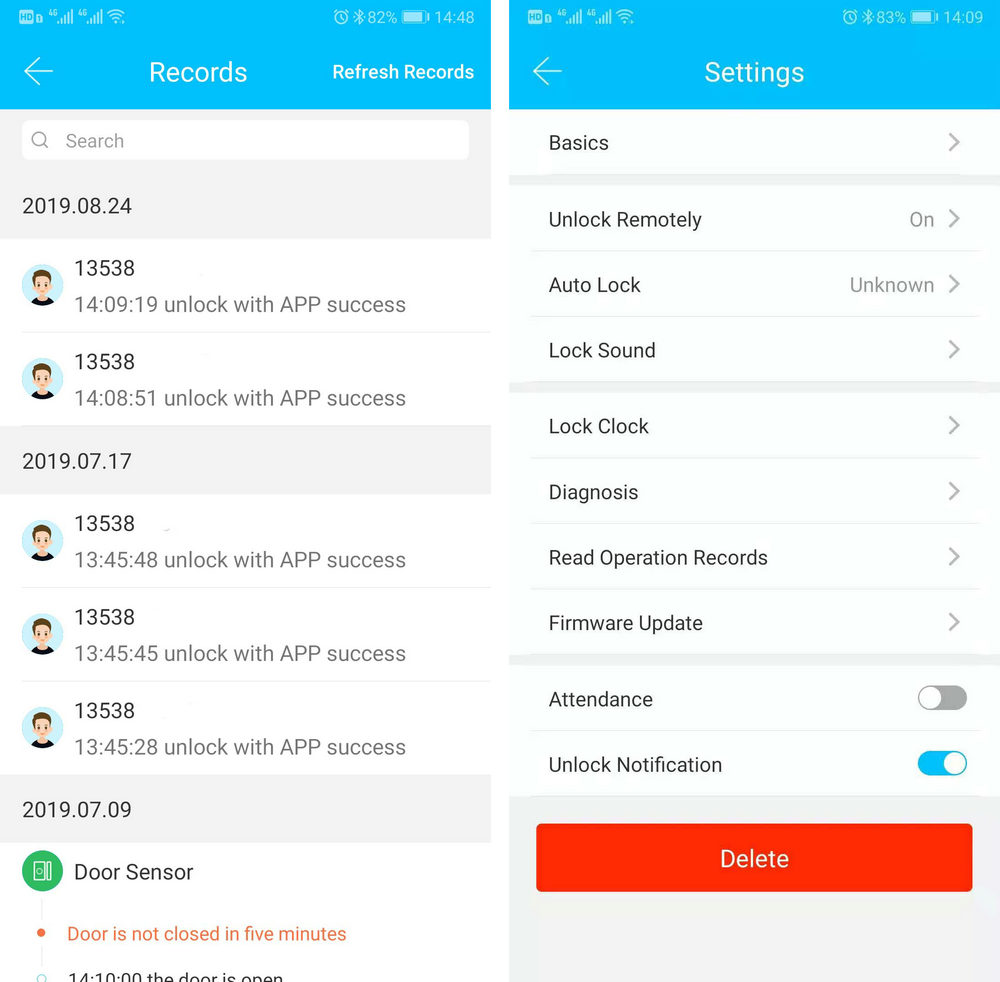 2.7 Records:
  You can view the status of the lock, open the door record including the way to open the door, time, user information, etc.
  2.8 Setting: you can check the basics of lock ( product serials number, MAC/ID, remaining battery capacity, expiration date, name, lock grouping, administrator unlock password),
  the switch of unlock remotely ( need to connect gateway if want unlock remotely )
  the switch and the adjustment of time for auto lock
  Lock Sound ( After the function is turned on, the prompt tone including low battery, wrong password, etc.)
  Lock Clock ( Time to calibrate the lock)
  Diagnosis,Read Operation Records,Firmware Update,Attendance,Unlock Notification
  3. Gateway
  In the Gateway interface, click the '+' in the upper right corner and select the gateway.
  So you can enter the WIFI name and password, click 'Next' and then press and hold the gateway setting button.
  Click Next to connect to the gateway when the green light flashes quickly. So it will realize the electronic lock unlock by remote
  4.Settings
  In the software settings, you can set the prompt vioce, touch unlock, lock user management, lock group, transfer administrative authority for smart lock and gateway, etc.