JYL-LH2019E Hotel Lock System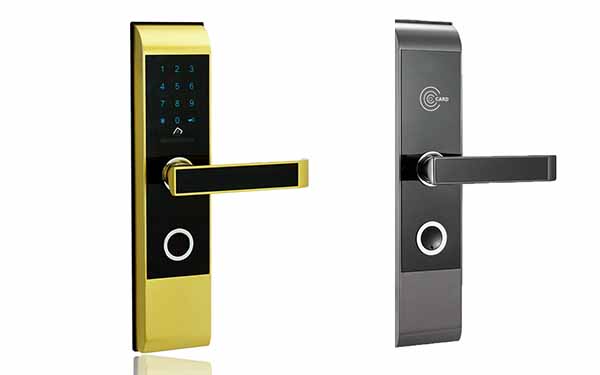 Introduction :
The intelligent hotel card lock system offers standalone solution to meet hotels demand on security and management,
which features MF temic card technology and hotel management software. The style and color of lock fit any type of hotel.
With the hotel management software.The body of lock is made by Zinc alloy die-casting which is strong enough to
protect the system from any considerable outside impact. Lock is powered by four high-capacity alkaline AA batteries
that can last up to 20,000 unlocking activities.
Main Features :
1.Standardalone electronic lock with with 13.56mhz technology
2.Elegant design, which can use in any type of the hotel.
3. Environmental zinc alloy
4. Complete solution with hotel management software and MF card encoder.
5.Backup mechanical key for emergency .
6.Size: 325*78*76mm
Main specification :
Material
Zinc alloy die-casting
Mortise
Mortise with 5 latches
Power supply
4 AA batteries
Low voltage warming
<4.8v
Software
Type
Hotel management software
OS
Windows
Card type
13.56mhz
Card reader
Encoder
Environment
Temperature:0°C~45°C ;Humidity:20%~80%
Backup unlock mechanism
Mechanical key