JYA-LR0702 UHF reader Access Control System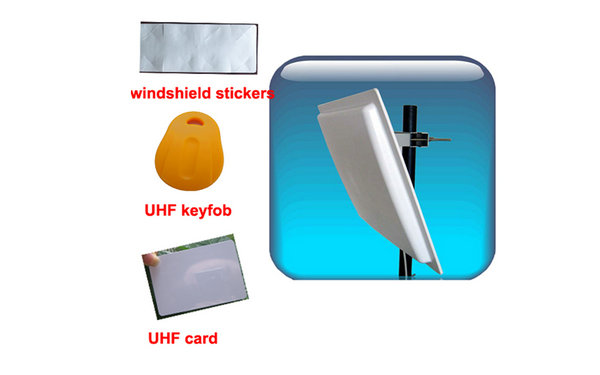 General Description:
  JYA-LR0702 is a High Performance UHF integrated reader for long range operation. Compact Reader with integrated 8dBi circular polarized UHF Far Field antenna,.Based on proprietary efficient digital signal processing algorithm,the reader is capable of up to 6m Read Range and 3m Write Range.
  The reader operates in frequency range of 902MHz~928MHz design to read ISO18000‐6C and ISO18000‐6B protocol ID Tag.
  The reader can be widely applied in many RFID application systems such as logistics, access control, and anti-counterfeit and industrial production process control system.
  Features:
  Self-intellectual property
  Max reader range 6m
  Durable and cost effectives
  All frequency band in the world available Compatible with EPC G2(ISO 18000-6C) or ISO18000-6B
  Water and dust proof, anti-interference, can work under thunder and light,IP55 Splash Proof
  Easy to install with enclosure up-and-down adjustable bracket
  Specification:
Functions
Operating Frequency
International(920~925MHz)
USA(902~928MHz)
Others(Customized Tag)
Protocol
ISO18000‐6C(EPCGEN2)
ISO18000‐6B
Frequency Hopping Mode
Fixed Frequency Band and FHSS Software Programmable
Antenna
8dBi circular polarize antenna (Integrated)
Output Power
0dBm~18dBm(Adjustable)
Read/Write Range
Max Read Range:6m, Max Write Range:3m Distance depends on Reader&Antenna output Power
Operating Mode
Master‐Slave Mode(Online Mode)
Time Scheduled Modes
Trigger Mode
Connecting Ports
Power
12V
Communication Port
RS‐232
Wiegand Interface:Wiegand26&Wiegand34Supported
RS‐485
10/100M Ethernet,GPRS.WIFI(for Customized Model only)
Trigger
1xTriggerLevelInput
General Purpose
2xGPIO
Operating Environment
Operation
-20℃~+60℃
Storage
-45℃~+85℃
Physical Parameter
Dimension
227mm×227mm×60mm
Weight
1.8Kg
Accessories
Power Supply
AC110~220V/DC+12V
Cables
Power Cable
RS232SerialCable
Brackets
Pole Mount Adapter
Software Pack(Optional)
API Software Development Kits complete with VB,C#Sample Program