JYT-P22 Tuya WIFI Lock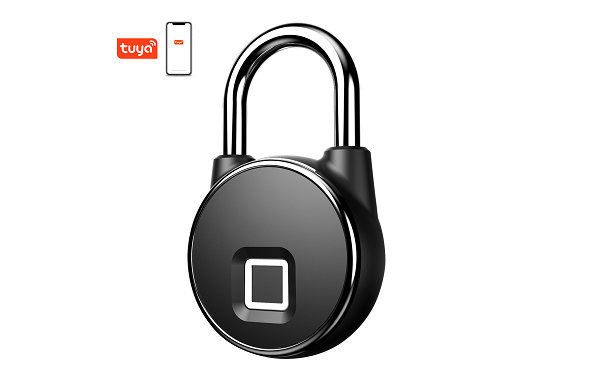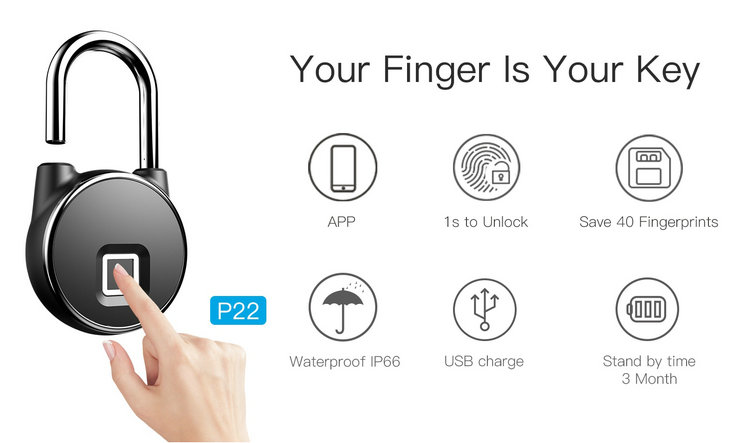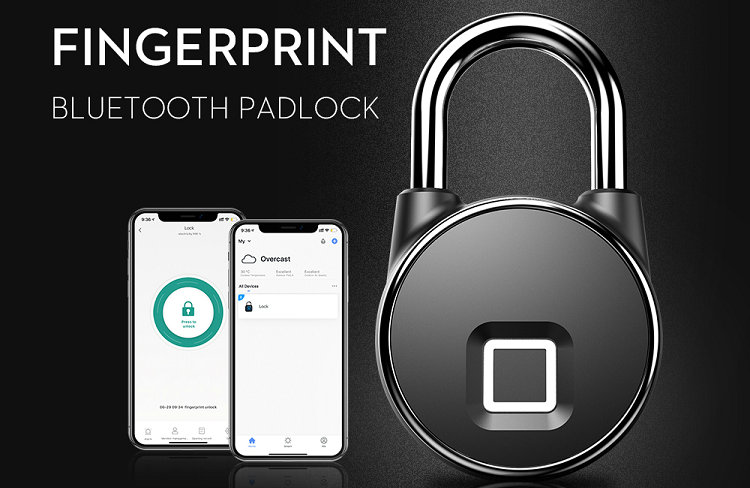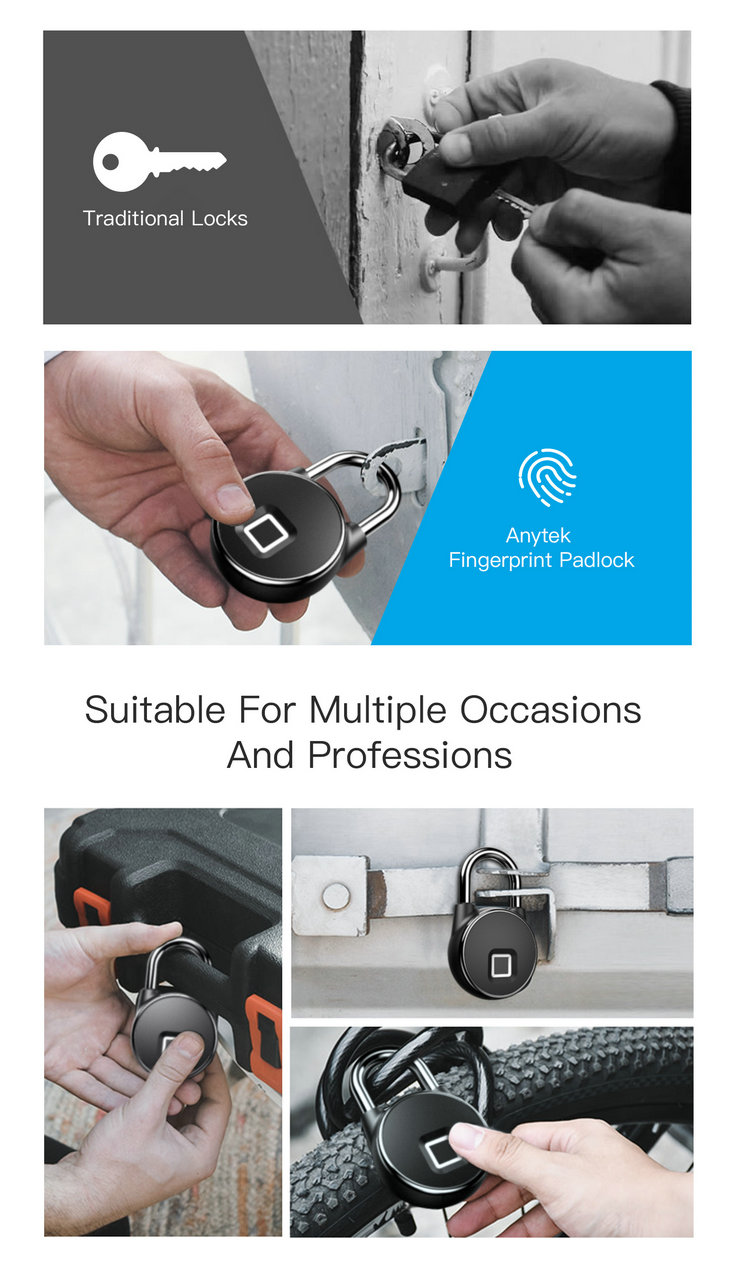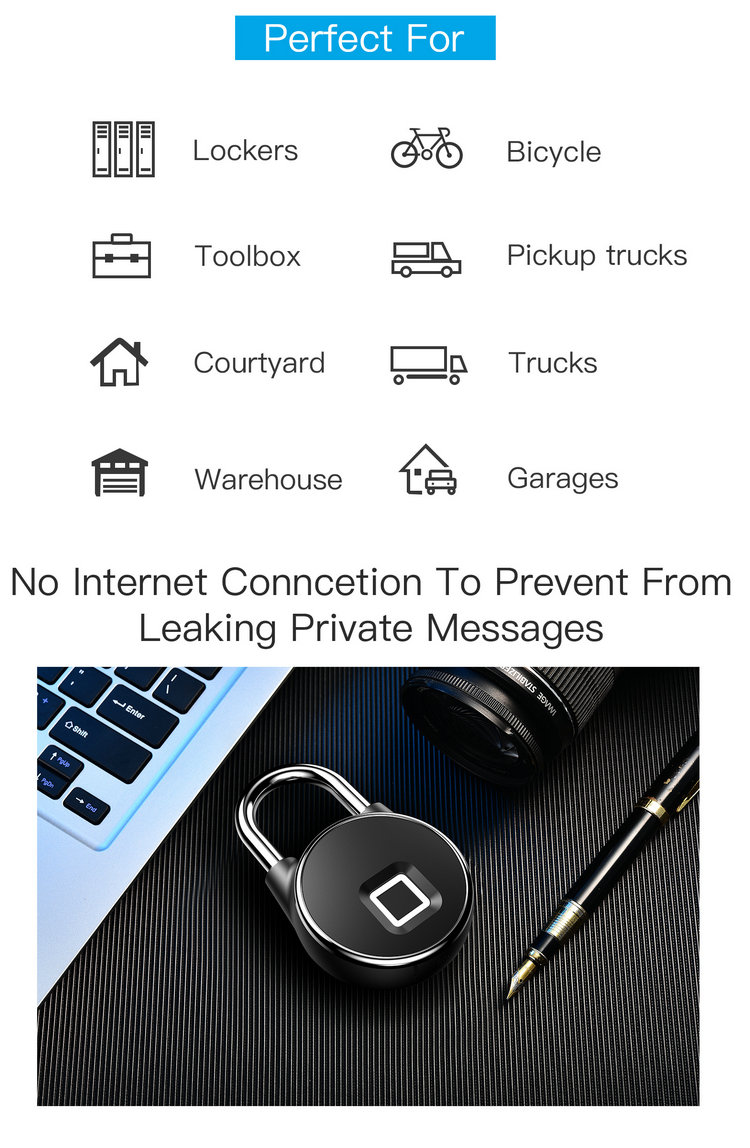 Product name: APP fingerprint padlock
  Product Weight: 146 grams
  Description:
  P22+ Bluetooth APP Multi-functional Intelligent Key Free Fingerprint Lock Waterproof Anti-theft Door Tail Padlock
  Features:
  -Small size, beautiful appearance, hard material
  -Can record 10 fingerprints; waterproof, crash proof, burglar proof.
  -Three hours of charging, four months of standby, one charge, 1000 unlocking(unlimited locking and unlocking as long as there is power);
  -For garage doors, motorcycles, luggage, luggage, etc..
  Specifications:
  Fingerprint Sensor: Semiconductor Fingerprint Sensor Technology, 72 * 64
  Fingerprint shape: Square, 10.4 * 10.4 mm
  Storage capacity: 10 sets of fingerprints
  Technology: biometrics
  False rate: & lt; 0.002
  Rejection rate: & lt; 1
  Fingerprint collection time: ≤ 0.5 seconds
  Fingerprint match time: ≤ 1.0 seconds
  Manager's Fingerprint Capacity: 2 sets of Fingerprints
  Lock core: No mechanical lock core
  Technology: Bluetooth 4.1
  Unlock time: & lt; One second.
  Unlock mode: APP connection
  Password length: 6-8 digits
  Support system: for Android, for iOS
  IC Induction Card: Not Supported
  Motor: Planetary deceleration motor M10
  Operating voltage: 3.7 V
  Battery: lithium battery 300mAh 3.7 V
  Charge current: 5V/200mA
  Ongoing standby: 4 months
  Full charge reminder: green light extinguished
  Product Size: 75 * 48 * 15mm
  Low power alert: 3.5 V
  LED Lamp: Tricolor Lamp
  USB interface: Micro USB 5V 0.5 A(emergency + charging)
  Button: stroke detection button * 1(built-in)
  Operating temperature: -20 °C ~ +70 °C
  Unlock times: 1000 times